What We Do
Multi-Zone & Outdoor Audio
Multi-Zone & Outdoor Audio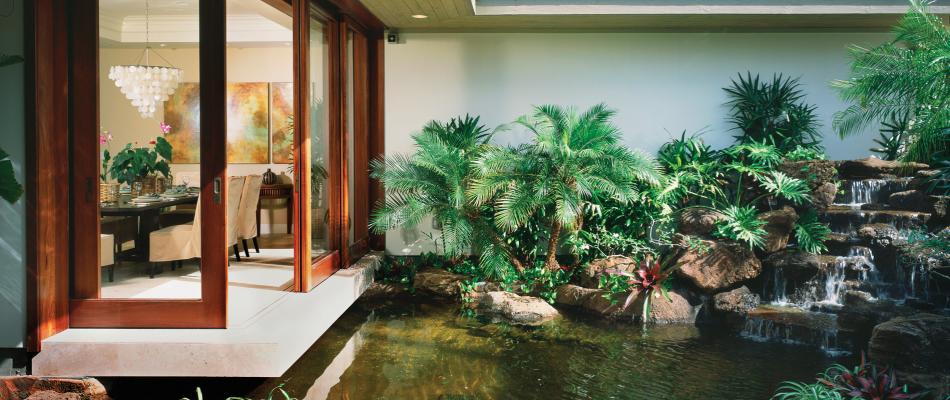 Multi-room audio
Whether you're jamming by the pool, waking up to the perfect song, or browsing the endless variety of internet radio stations, the music you choose to fill your moments should always sound crisp and clear, while being right at your fingertips.
No matter what your style or musical taste is, Audio Video Unlimited will design the perfect audio system to match. Through meticulous attention to design, our designers will created life-oriented sound systems to deliver your music with the exceptional sound clarity.
Best of all this magic happens out of sight, with equipment concealed out-of-view and wiring hidden in the walls. All you see are elegant, wall-mounted or hand-held controls for easy operation and all you hear is musical bliss.
Audio Video Unlimited delivers the same high-fidelity music variety to any room of your home. Whether it's a brand new home or a home you have lived in for a long time, we have solutions to deliver music to any room.
Check it out for yourself and discover the freedom of wireless whole home audio. Get "unplugged" with Audio Video Unlimited!
Custom Home
Automation is an all-in-one solution that is capable of endless customization and control. You might start with a smart thermostat, a simple one-room control system, or begin with your home theater and expand later.
• Unlock your doors with your phone or tablet
• Play music or videos in various zones or across all zones
• Control your room temperature while away from home
• Monitor your home security while you're working
• Set lighting scenes for mood and energy savings
• Throw out all your old remotes and control it all from your smartphone
• Hide all your electronics for a clean Scandinavian look
• Set "good morning" and "good night" modes to start or end your daily routines.

Hundreds of successful commercial and residential installations have given us a reputation for quality, innovation and expertise. A properly installed home automation system will provide your family with many years of security, service and enjoyment.