What We Do
HDTV & Satellite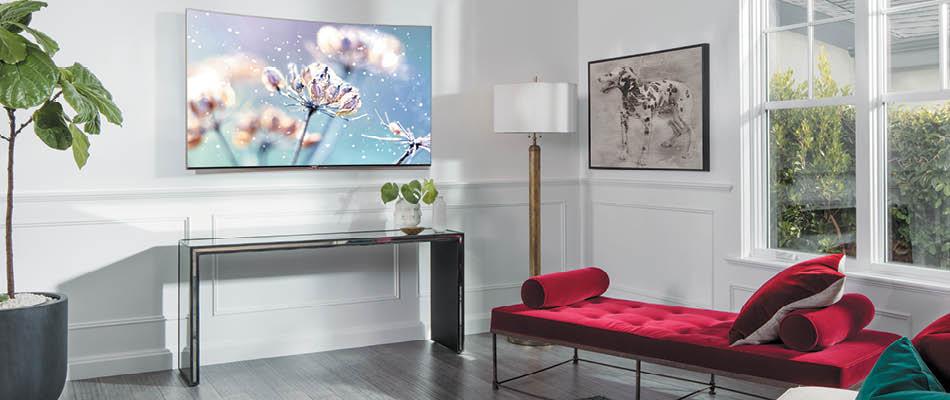 The TV is the cornerstone of a great Home Entertainment experience. At Audio Video Unlimited, we have a huge selection of the best HDTVs in the business. Brilliant colours. Mind blowing resolution. Fantastic Fun!
Our friendly, no pressure "consultative" approach and our gorgeous full resolution displays make it easy to compare, and of course our AdCheque, ultimate Price Guarantee takes the "shopping for a new HDTV experience" to a new level of confidence!
We'll show you, and explain to you in simple terms, all the differences in LED, LCD and Plasma TV technologies so you can be sure your making the right choice for your particular application.
Expert Installation
Expert Installation makes ALL the difference. Zero visible wires. EXPERT results. Our professional installers have installed literally thousands of flat panel Televisions. We further know how to Calibrate and configure your new TV so you can enjoy it immediately at its maximum performance level, and most simple operation.
...And, a FULL demonstration is included every time. Rest assured, that when your new HDTV is purchased and installed by Audio Video Unlimited, you won't be missing anything!
The Finishing Touch
Audio Video Unlimited offers an extraordinary array of Fine AV Furniture and Accessories that make it all come together. Cabinet styles that offer a huge number of choices in materials, finishes, colours, and performance options. Styles that further incorporate critical, customizable solutions.
We have high quality mounting brackets in every size and configuration. Revealers, that conceal your TV behind fine artwork, custom mirrors, or within your new custom millwork when you don't want to see it, and appear at the touch of a button when you do. We even make Televisions and Theatre Screens drop out of the ceiling or rise up out of the floor!
Drop by our showroom for a very impressive display of today's hottest TV decor ideas.
Become an active participant in creating your own unique look. We'll guide you through, every step of the way!